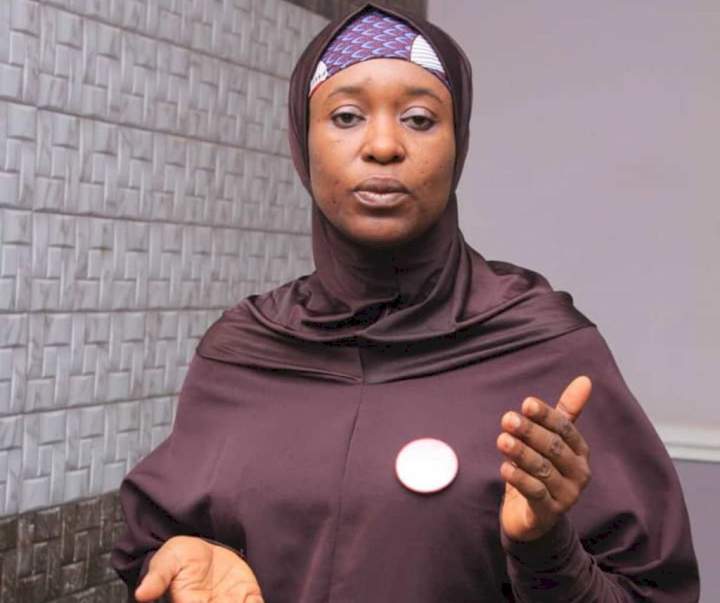 Human rights activist, Aisha Yesufu has given words of support to  popular content creator, Taaooma, following the backlash that followed her visit to the Presidential  Villa in Abuja.
Taaooma, alongside other comedians, met with the vice-president of Nigeria, Prof. Yemi Osinbajo on affairs involving the youths and an award-related presentation that ended up being criticized by Nigerians.
In reaction, Aisha Yesufu backed the action of Taaooma and others involved in the visit as she affirmed that their intention is really what counts.
"Dear @ Taaooma You do not need to apologise to anyone! You did not do anything wrong by having a meeting with the VP. There are different ways of achieving something. It is never one way and it is okay whatever way one chooses. Intentions are what count and you know yours!" she wrote.