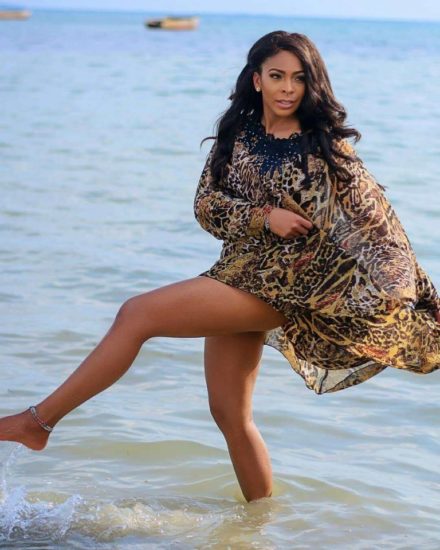 Ex BB Naija star, T Boss, unarguably enjoys luxury, making it obvious that she'd go any length to embrace it.
The Fast Rising act shared Astonishing sultry pictures flaunting her attractive legs today (Dec 20), as she shared a series of vacation photos on her Instagram account.
While posting hot photos of herself from a vacation in Tanzania, the fast-rising actress penned a note of appreciation to her sponsors, designers, and stylist.
She wrote:
"A little something beautiful I stumbled upon today; wanna share real early just to help kickstart your day on a wonderful note. This is sort of an Appreciation Post- Special Thanks to Ubi Franklin's TripleMG for this beautiful vacation to Paradise, Edee Beau -you're all sorts of Lovely- Makeup on Fleek, Hair looking like it grew out of my scalp- and yes it is a wig- Even I don't believe it Myself."
See more photos of her vacation here: